This article is an excerpt from our Sefer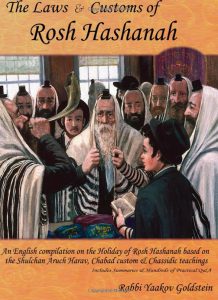 9. Who should blow the second set of blows: [1]
Chazan of Musaf:[2] The Chazan of Musaf is not to blow the Shofar during Musaf as perhaps he will become flustered and will be unable to continue his prayers without confusion. However if he is positive that he will not become confused in his prayer and will be able to continue properly then it is allowed for him to blow the Shofar. Likewise if the Chazan is praying from a Siddur then he may blow the Shofar as he will certainly be able to continue his prayers without confusion.[3] In such a case he may be the Baal Tokeia even if there are others available that know to blow as well as him.[4]
Person who blew after Shacharis:[5] There is no longer an obligation today to honor the Baal Tokeia of Meyushav with the blowing of Musaf, and rather another person may be given the honor to blow.[6] [However some Poskim[7] rule that those areas which have a custom to honor the blower of the first set with the blowing of the second set blown during Musaf must honor this custom.]
Makri for Musaf:[8]
It is not the Chabad custom to have a Makri point at the sounds by the blows in Musaf [both in the silent and repetition] or after Musaf.
General Q&A on the Musaf blows
Does one have to listen to the entire Chazarah of the Chazan or may he learn Torah or recite Tehillim?
One is to listen to the parts of the repetition that are obligatory and is not to do anything else in the interim.[9] Regarding the Piyutim and verses of Malchiyos, Zichronos and Shofros, it is forbidden for one to learn Torah verbally during this time. This applies even prior to Chazaras Hashatz. One may however think words of any part of Torah without limit.[10] One may even verbally learn matters of Torah that relate to the Tekios.[11] Some[12] also permit one to say Tehillim during this time.