This article is an excerpt from our Sefer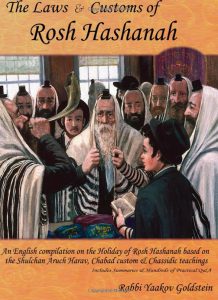 5. Saying three chapters of Tehillim a day:[1]
From the second day of Rosh Chodesh Elul it is customary to recite three chapters of Tehillim a day. We start from the first chapter, each day moving forward another three chapters. The final chapters are recited on Yom Kippur.[2] One is not to recite more than the allotted three chapters a day as part of this order.[3]
If one missed a day:[4] If one missed the three chapters of a given day, then he should first recite the current day's three chapters and make up the chapters he missed on a later occasion.
When is the Tehillim to be recited; before or after the daily Tehillim?[5]
The Rebbe was accustomed to say it after the daily Tehillim and so is the current Chabad custom. It is said together with the congregation.
 Elul                                          Tishrei                         Yom Kippur
| | | | | | | | | | |
| --- | --- | --- | --- | --- | --- | --- | --- | --- | --- |
| Day | Chapters | Day | Chapters | Day | Chapters | Day | Chapters | Day | Chapters |
| 1 | 1-3 | 11 | 31-33 | 21 | 61-63 | 1 | 88-90 | Before Neila | 115-123 |
| 2 | 4-6 | 12 | 34-36 | 22 | 64-66 | 2 | 91-93 | Before sleep | 124-132 |
| 3 | 7-9 | 13 | 37-39 | 23 | 67-69 | 3 | 94-96 | After Musaf | 133-141 |
| 4 | 10-12 | 14 | 40-42 | 24 | 70-72 | 4 | 97-99 | After Neila | 142-150 |
| 5 | 13-15 | 15 | 43-45 | 25 | 73-75 | 5 | 100-102 | | |
| 6 | 16-18 | 16 | 46-48 | 26 | 76-78 | 6 | 103-105 | | |
| 7 | 19-21 | 17 | 49-51 | 27 | 79-81 | 7 | 106-108 | | |
| 8 | 22-24 | 18 | 52-54 | 28 | 82-84 | 8 | 109-111 | | |
| 9 | 25-27 | 19 | 55-57 | 29 | 85-87 | 9 | 112-114 | | |
| 10 | 28-30 | 20 | 58-60 | | | | | | |
---