Welcome to the Home Study Semicha Program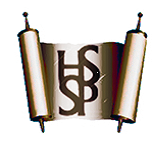 The Semicha program is under the auspices of Rabbi Yaakov Goldstein who is the Director of Shulchanharav.com & Author of the "Semicha Aid" and "Halacha Aid" series. The Home Semicha Study Program [HSSP] is an affiliate program of Shulchanaruchharav.com which serves as the largest English Database of practical Halacha available on the web.
The purpose of our Semicha program is to provide Jewish men throughout the world the opportunity of learning practical Halacha within a Semicha curriculum. The entire idea behind today's Semicha is, as explained by the Lubavitcher Rebbe, to increase one's knowledge of practical Halacha in order to be aware of possible Halachic issues involving day to day occurrences.
At many times one is unable to turn to a Rav to verify the answer for a Shaala and hence prior knowledge is necessary. Through this program one will gain knowledge in various topics of practical Halacha. The student will be tested and receive certification for his accomplishments. We provide learning text books for each subject. These textbooks are meant to accompany the student throughout his home learning and afterwards whenever a question comes up. This allows students who are unable to learn in an actual Semicha institute to also learn the curriculum, gain the knowledge, and receive certification.
Orientation & Our Learning Management System
All of our courses are offered in a virtual classroom setting, based on the Advanced Canvas learning management system, used amongst colleges and universities throughout the world.
Here is an orientation video meant for students looking into our virtual classrooms:
Semicha/Courses
We, at shulchanaruchharav.com, are dedicated to your personal Torah learning and growth. We understand that the course you chose for enrollment, or general program, may not seem fit for you once you are inside, despite its original appeal. We therefore issue refunds for our courses within 15 days from the time we enroll you into the course, prior to any assignments and tests being graded. There is no contingency or stipulation for the refund, and it may be requested for any reason. The refund does not cover the registration fee or book fees, which was included in the total course payment, and these costs will be deducted from your final refund.
We recommend contacting us for assistance if you experience any issues with our courses, and we will help navigate you with the issues you are facing, and if necessary issue a refund, upon your request, within the timetable of the refund policy.