This article is an excerpt from our Sefer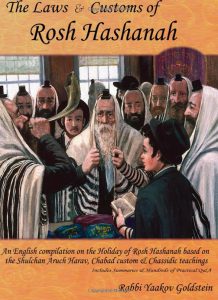 10. A Shofar with engravings and drawings: [1]
One is not to draw pictures on a Shofar [even if done] in order to beautify the Shofar.[2] However it is permitted to engrave drawings within the body of Shofar in order to beautify it.[3] This allowance applies even if the engraving will alter its sound.[4] [Nevertheless the custom is to avoid engraving anything on a Shofar.[5]]
Q&A
May one place a sticker with his name on his Shofar?[6]
No. One is initially to avoid doing so.
Must one remove the manufacturer label from the Shofar?
Yes. One is initially to avoid blowing with it on the Shofar.
May one remove a sticker from his Shofar on Rosh Hashanah?[7]
One may do so although not in the presence of an ignoramus.