This article is an excerpt from our Sefer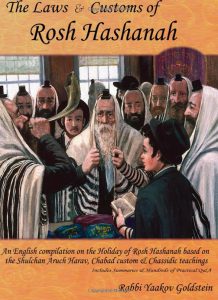 7. Teshuvah-Making an accounting of the soul:[1]
During the month of Elul one is to perform a general[2] accounting of the soul [i.e. Cheshbon Hanefesh] and add in Torah, Tefilla and Tzedaka. [Some communities have the custom that in the month of Elul, after Mincha, the Gabaiy announces "Shuvu Banim Shovivim". This is a nice custom.[3] This custom was not seen practiced in Lubavitch communities.]
Main Avodah is Cheshbon Nefesh:[4] The Rebbe Rayatz stated that the learning of Chassidus is not the main Avodah of the month of Elul but rather the Avodah of Cheshbon Nefesh.
When is one to perform the Cheshbon Nefesh?[5] The Avodah of Cheshbon Nefesh is to be performed prior to the bedtime Shema, prior to sleep[6] and prior to the morning prayers.
---