This article is an excerpt from our Sefer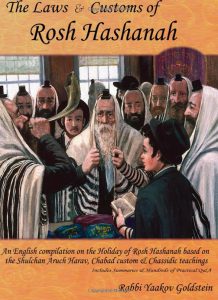 Related Customs
Charity:[1]
It is accustomed amongst all Jewry to increase in charity, good deeds and to involve oneself in Mitzvos throughout the days between R"H and Yom Kippur.
Tehillim:[2]
One may say Tehillim at night during Aseres Yimei Teshuvah.
Buying a set of Lulav and Esrog:
Some[3] write that one is to try to purchase a set of Daled Minim during Aseres Yimei Teshuvah in order to add in merits for the day of Yom Kippur and have these merits overturn the judgment. Others[4] however write that one is specifically to buy the Esrog after Yom Kippur as the tears of Yom Kippur clean the blemishes of the Esrog.
Avoiding marital relations:[5]
Some are accustomed to avoid marital relations during the 10 days of repentance unless it is the night of Mikveh. Certainly however one is not avoid doing so if he feels his inclination overpowering him.[6]
Weddings:
The custom is to avoid making weddings of a 1st marriage between Rosh Hashanah and Yom Kippur.[7] However a 2nd marriage may be made during these days.[8] In a time of need a couple may marry even a 1st marriage during this time.[9]
Vav Tishrei:
The 6th of Tishrei is the day of the passing of the Rebbe's mother. She passed away in 1965.