This article is an excerpt from our Sefer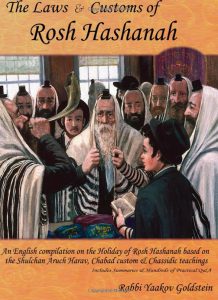 Which animal horns may be used for blowing Shofar on Rosh Hashanah?[1]
Introduction: Only those horns that are defined as a Shofar as opposed to Keren are valid to be used for blowing Shofar. The following will discuss the definition of a Keren and which horns are thus invalid to be used.
The horn of a cow:[2] The horn of a cow and ox[3] [despite them being Kosher animals and containing cartilage[4]], are invalid.[5]  If one used this horn to blow Shofar he has not fulfilled his obligation.
Horns with cartilage:[6] The term Shofar refers specifically to hollow horns which have cartilage growing inside filling their hollow space.[7] This negates the horns of majority of non-domestic animals of which their horn grows as a single bone without cartilage and hence their horns are not considered a Shofar. If one used such a horn he has not fulfilled his obligation just as is the law regarding one who used the horn of a cow or ox.
Horns of non-Kosher animals:[8] The horns of non-kosher species of animals are invalid even Bedieved.[9]
Example of animals with Kosher horns:[10] The horn of a sheep, ram and goat are valid as they contain cartilage and are hence called a Shofar.
The horn of a ram:[11] It is a Mitzvah Min Hamuvchar to blow the Shofar using the horn of a ram.[12] If however one does not have a rams horn available he fulfills his obligation with the other Kosher horns [mentioned above].
A curved horn:[13] It is a Mitzvah to blow on Rosh Hashanah with a curved shaped horn.[14] If however such a horn is not available one may blow with a straight horn.[15]

Summary:
Initially one must use a curved horn of a ram for blowing Shofar. If one does not have such a horn available than the following are the laws of other Kosher horns:
A Kosher horn must contain the following:
Cartilage

Derive from a Kosher species.

Not be from a cow or ox.
The ideal Kosher horn is to also contain in addition to the above:
Curved shape

Come from a ram
List of Kosher animal horns:
Ram

Goat

Sheep
Q&A
From what age is a ram considered an "Ayal" rather than a sheep?[16]
When a sheep reaches the age of 13 months it is considered an Ayal. If it is below this age then it is still considered a sheep.
Are the horns of female rams [Ewe] initially valid?[17]
Yes. The horns of a female ram are considered valid ram horns.
Is the horn of a mix breed animal Kosher?[18]
If the mix breed comes from both a male and female animal of which their species of Shofar is valid, then it is valid. If however the male or female parent is from a species that their Shofar is invalid, then this Shofar is likewise invalid.
Are the horns of a buffalo valid?[19]
No.[20]
Must one purchase a Shofar that contains a Hashgacha [Rabbinical supervision]?[21]
Yes, as one must verify that the horn comes from a Kosher animal and has fulfilled the above mentioned requirements.
If one only has either a curved non-ram horn or a straight ram horn available which one is better to use to blow Shofar?[22]
Some[23] Poskim rule it is better to use the curved horn.[24] Others[25] rule there is no advantage of one over the other in such a case and one may hence use whichever horn he chooses.[26] Practically it is best to use the curved horn in place of the straight horn of a ram.[27]