This article is an excerpt from our Sefer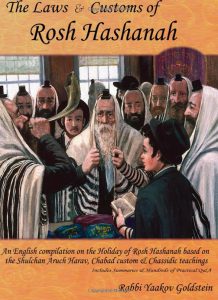 When is the Shofar to be blown? [1]
The Shofar may only be blown during the daytime of Rosh Hashanah.[2] The entire day is valid for blowing Shofar.
From what time may one begin blowing Shofar? One may blow Shofar beginning from sunrise. If one blew before sunrise but after the beginning of dawn [Alos Hashachar] he has nevertheless fulfilled his obligation and is not required to hear Shofar a second time.[3] [Furthermore in a time of need one may even initially be lenient.[4]] If one began blowing right before Alos and the sound continued past Alos, that sound is invalid. This applies even if it contained the minimum required sound from after Alos.[5]
Until what time may one blow Shofar? One may blow Shofar until Tzeis Hakochavim. [Regarding if a blessing is made when blowing past sunset-See Q&A]
Blowing within the first three hours of the day:[6] If one is blowing Shofar on Rosh Hashanah without a Minyan in order to fulfill the Mitzvah, he is to beware to delay the blowing of the Shofar until three hours have passed from the beginning of the day.[7] [Some Poskim[8] write that in today's times it is proper not to blow the Shofar even with a Minyan until after three hours have passed.]
Summary:
One may blow Shofar from sunrise until Tzeis Hakochavim.
Q&A
May one blow past sunset?[9]
One may blow Shofar from after sunset until nightfall. After nightfall it is forbidden to blow. Seemingly this applies likewise on the 2nd day of Rosh Hashanah, that one may blow until nightfall.[10]
Is a blessing recited? Some Poskim[11] rule a blessing is not to be recited when blowing Shofar between sunset and Tzeis. Other Poskim[12] rule that on the first day one may blow with a blessing between sunset and Tzeis. However on the second day one must blow without a blessing.
May one blow Shofar past sunset until nightfall if the second day of Rosh Hashanah is Erev Shabbos?
Some[13] rule one may blow Shofar without a blessing.[14] Others[15] rule one may not blow the Shofar after sunset on Erev Shabbos.[16]
May one blow Shofar if he already accepted Shabbos on R"H that falls on Erev Shabbos?
If one accepted Shabbos early, prior to sunset, then it is permitted for him to blow Shofar without a blessing up until sunset.[17] If another person who did not yet accept Shabbos is able to blow the Shofar on his behalf then he may do so even with a blessing.[18] In a case that one who already accepted Shabbos is blowing he is not to blow more than three sets of Tashrat; Tashat; Tarat.[19] This means that he is to blow exactly three sets of each set and not anymore.[20]