This article is an excerpt from our Sefer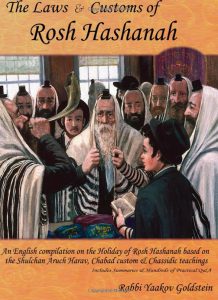 Checklist for Erev Rosh Hashanah
Some fast until Chatzos.

Tachanun is not recited in Davening but it is said in Selichos.

Perform Hataras Nedarim after Davening

Perform a Peruzbal in the relevant years

Do not blow Shofar today

Visit gravesites

Recite Tehillim

Review the Machzor and Piyutim

Bake round Challahs for Yom Tov

Don't cook sour foods. Don't add vinegar to fish etc.

The Simanim: Karti [Leek]; Silka/Tradin [Beets]; Tamri [Dates]; Kara [Squash]; Carrots-"Tzimis";Fish; Pomegranate;Head of a ram or fish.

Eiruv Tavshilin if applicable

Call relatives such as parents and grandparents

Spend time with wife

The Mitzvah of Simcha does not apply on Rosh Hashanah.

Haircut

Cut the nails

Bathe in hot water

Immerse in a Mikveh

Write a Pa"n

Do not begin a meal past the 10th hour

Give Tzedakah for both days of Rosh Hashanah

Candle lighting is done with the blessings of Yom Hazikaron and Shehechiyanu

Prepare a 24 hours candle and Yartzite candle if applicable

Recite Tehillim before Mincha

Have extra Kavana in the Mincha prayer.